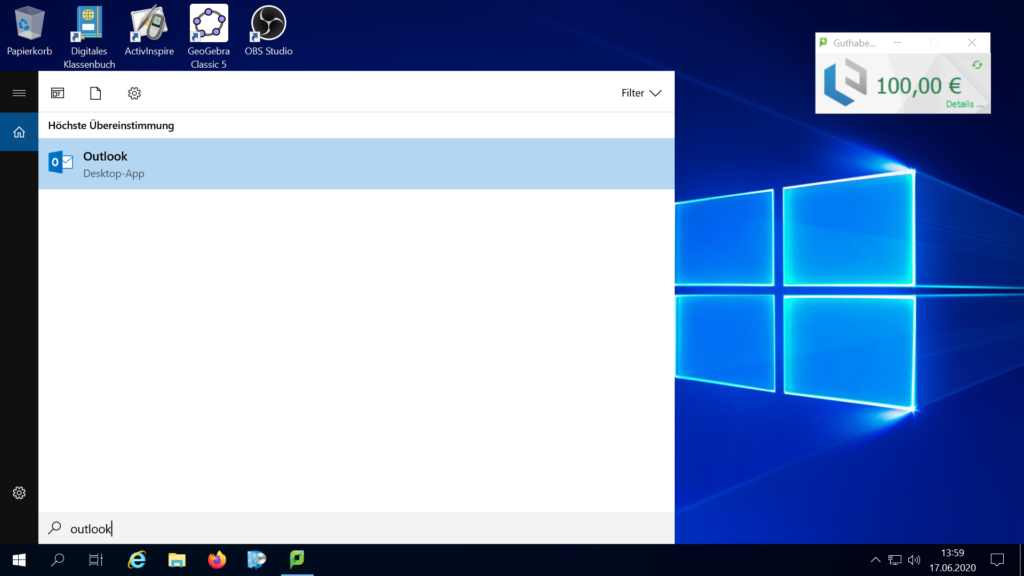 Enter "Outlook" in the search bar from windows and click on the Application.
If you are logged into the IT-Schoolsystem Outlook will probably detect the correct e-Mail adress. If not just enter your e-Mail and hit "Connect".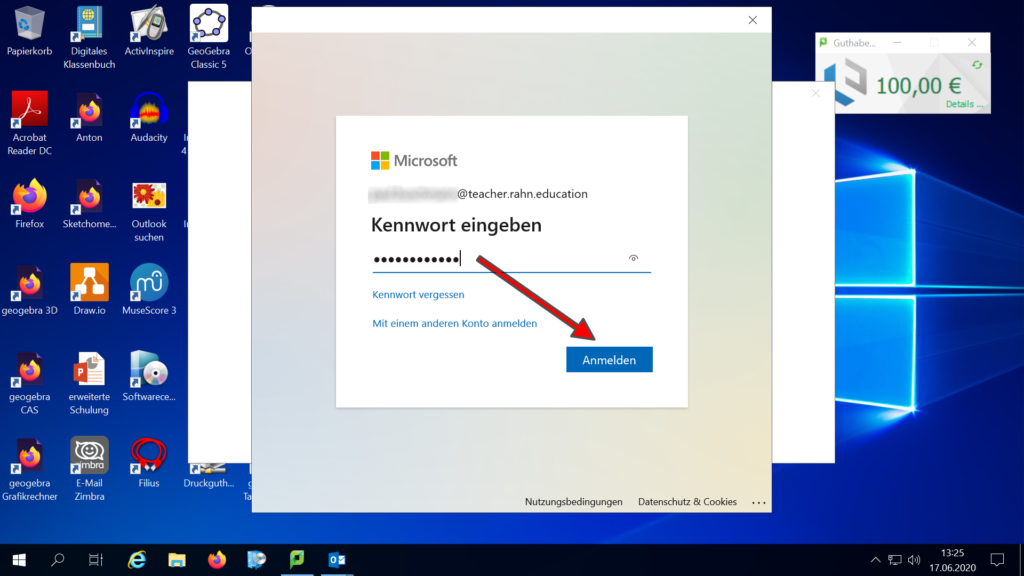 Afterwards you will be asekd to enter your password. Do so and hit "log in".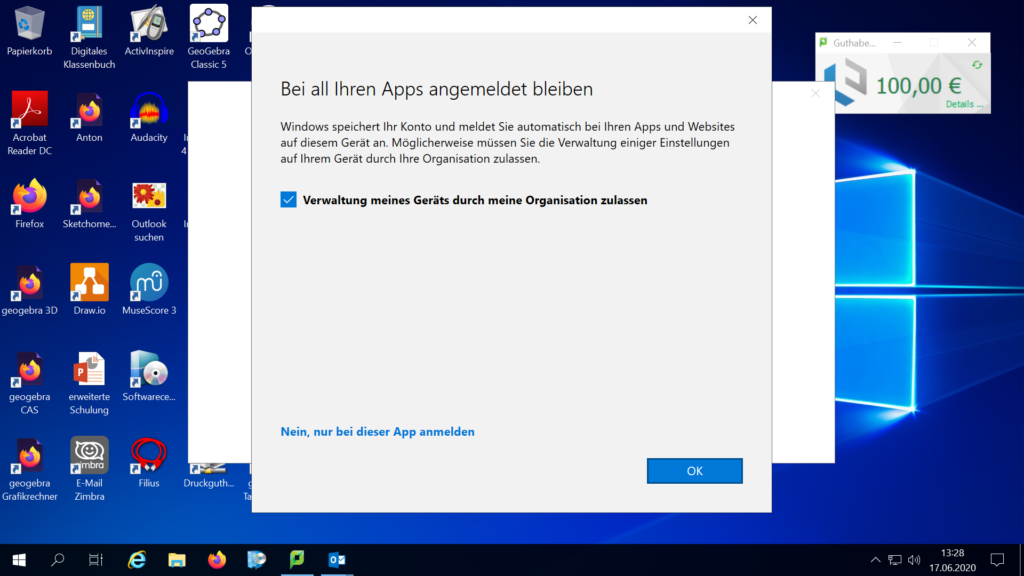 Next uncheck on this: "Allow the administration of my device by my organisation" or click on "No just sign into this App".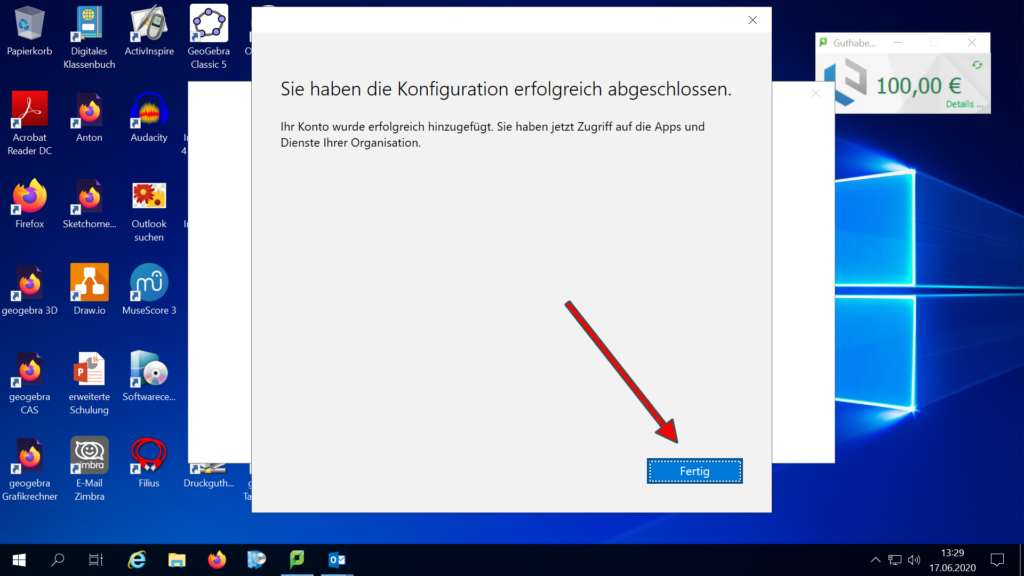 After that click on "done".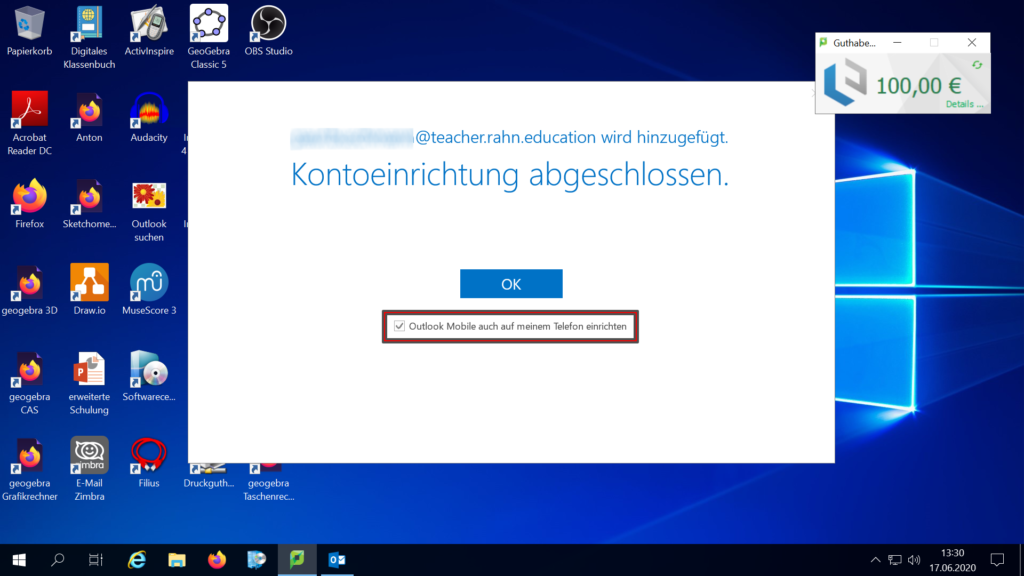 You will get a confirmation that the set up is done an you can click on "OK".
Make sure you uncheck the marked area before. Otherwise Outlook will open a link, with instructions on how to download the app for your mobile device.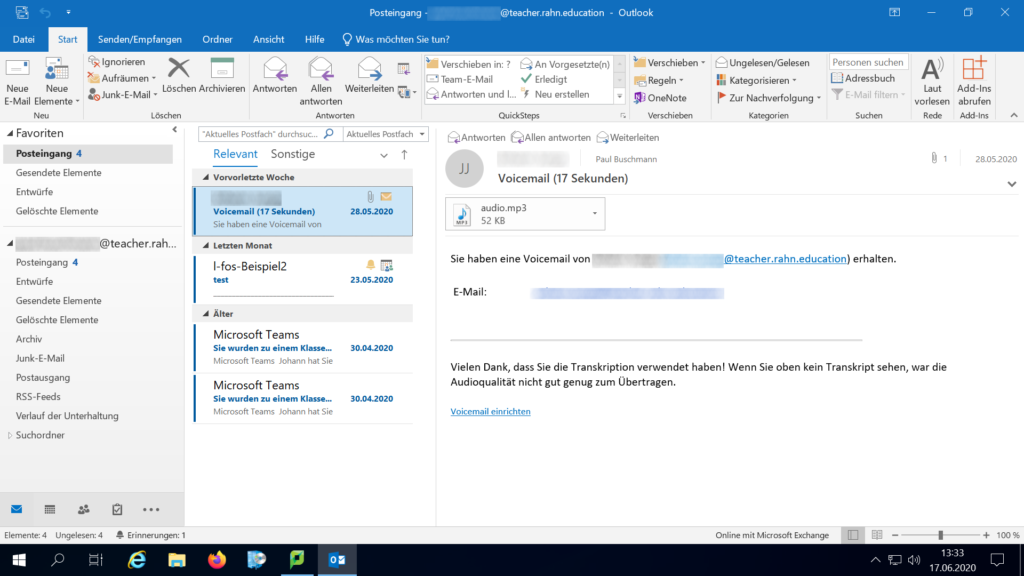 You are now signed into your Outlook-Desktop-App and should see something similar as above.