To log into your Outlook-Mailbox, please visit: https://www.office.com/.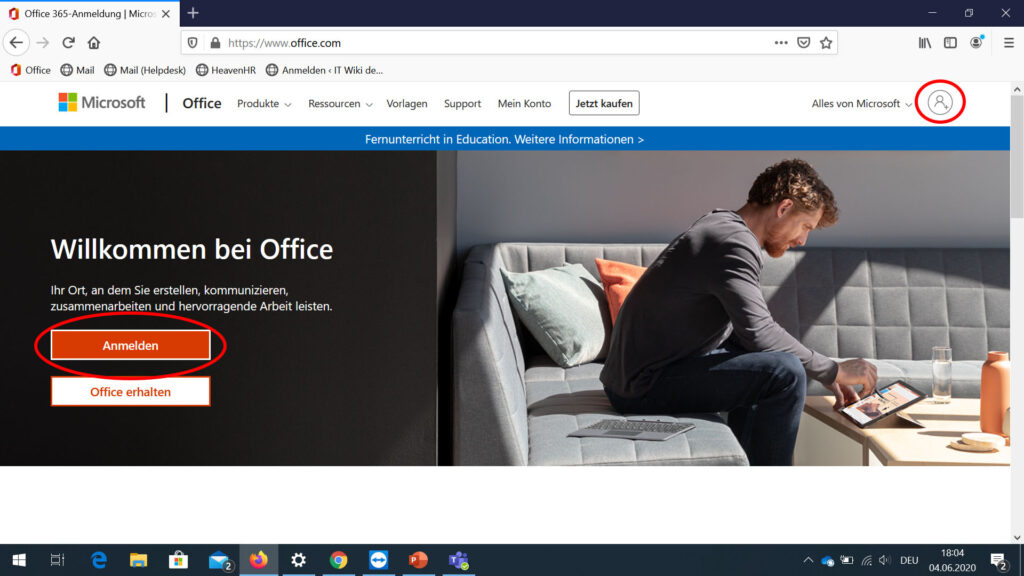 Next, click on "sign in" or click on the little Icon in the upper right corner, as marked in the Screenshot.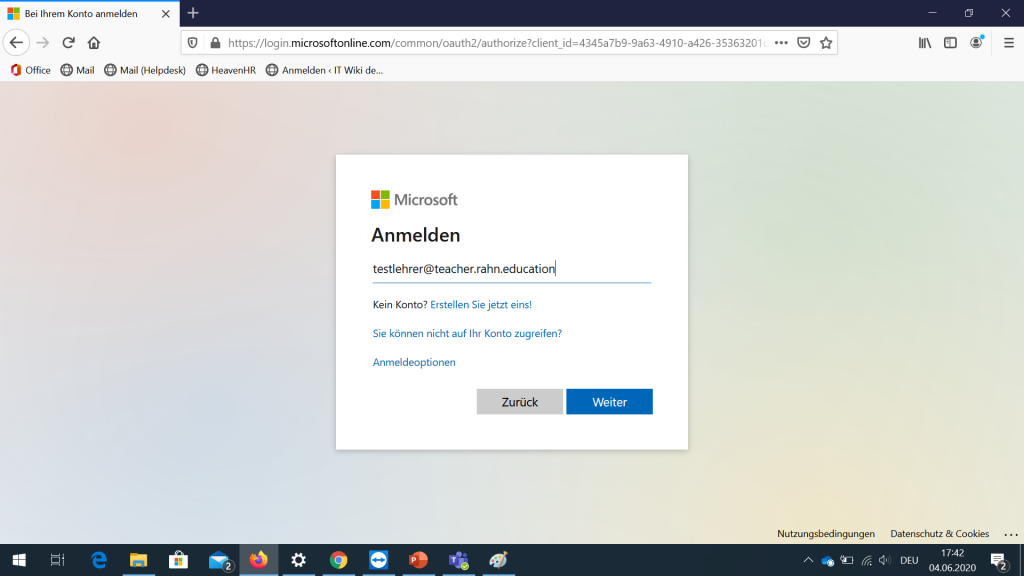 Now enter your Mailadress, as you know it from the IT-Schoolsystem.
"first name.last name@rahn.education" fot the administration
"first name.last name@teacher.rahn.education" for teachers
"first name.last name@student.rahn.education" für students
"first name.last name@schools.rahn.education" for other employees
If this is your first login, you may get some error message in a red window. If that happens to you, just hit "F5" or refresh the page in whatever manner you like.
After refreshing the page you should see a similar page like the one above. To reach Outlook please click on the "Outlook"-Application.
If this is your first login to Outlook, you will be asked to enter the timezone, you are living in. Please select your country and the correct timezone to continue.
After that you are logged into your Outlook -Web-Application and you will have full access to all functions.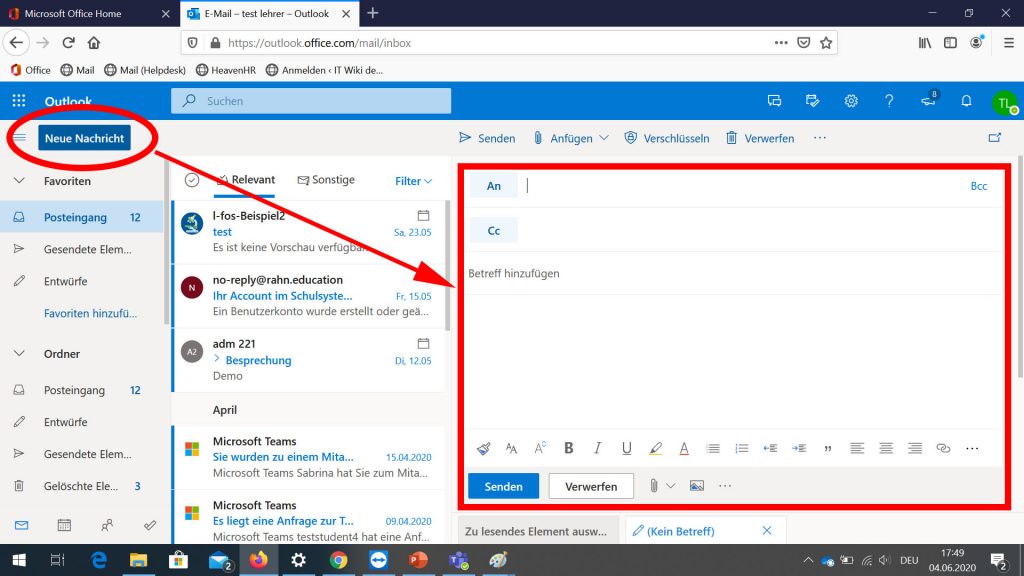 Use the bar on the left to organize your mailboxes and to write new messages. Everything you click on, will be displayed on the right site of the screen, as shown in the screenshot.